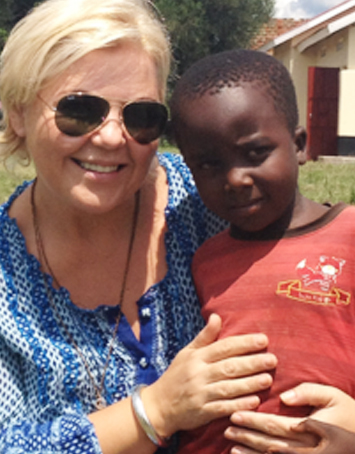 A business that gives back.
Beata KOROPATWA – CEO / Chair
Responsible for Auslaser' direction, growth and development and success in a rapidly changing market. 
Her passion is evident in the way she works with clients, as a trusted advisor, where her approach is based around generosity, integrity, leadership, and doing the right thing at all times. 
Beata is a very strong advocate of the business and her particular strength is that of leadership, bringing people together, inspiring, motivating and coaching to achieve a common goal and successful outcome. She does this through collaborative team work, Communication, Negotiation, Networking and having a great understanding of a client's requirements. This has ensured success time after time of all projects to date in the 23 year history of Auslaser. 
Beata a very well-liked and respected Business leader in Australia and Asia, her love of helping others goes beyond the Business sector, she is deeply committed to making a difference and leaving a wonderful legacy in various causes, namelyending world hunger and eradicating poverty and she is very proudly a local and  global leader in this plight.
Mark Gibson – Managing Director
Responsible for the growth and sound financial management of Auslaser Business solutions for the past 23 years.
Mark is an expert when it comes to operational aspects of the business finding the ideal solution/process for clients which offer excellent return on investment for all clients.. His uncanny instinct has made him a sought after adviser to our clients as well as a highly respected leader to staff and suppliers in the technology industry.
Marks experience as a commercial Pilot for many years is reflective of his methodical, concentrated and accurate way of doing business in the most ethical and honest manner. His persistence and his willingness to stop at nothing for the right solution ensures success and client satisfaction in all projects.
Mark has successfully lead some of the most complex projects in the past 23 years of business and today can be proud of the fact that " AUSLASER HAVE NEVER HAD A FAILED PROJECT "