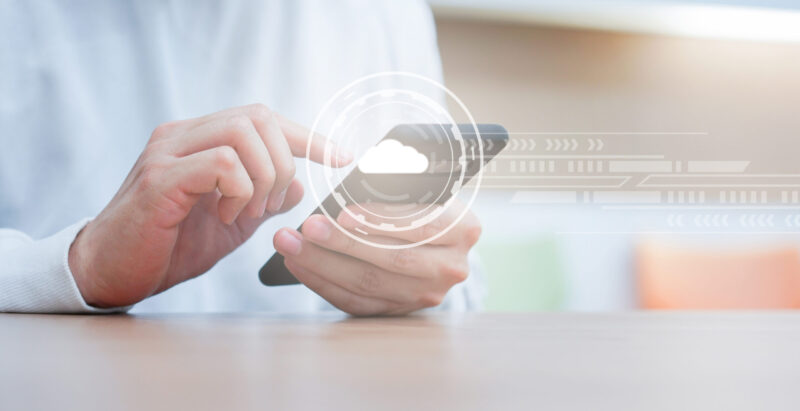 Today's work environments are more dispersed and diverse than ever before. Cloud Fleet Management makes it possible for us to remotely monitor, manage and secure your print infrastructure—all without ever visiting on-site.
Reduce your IT Burden minimise disruptions, maximise your productivity
Improved service with real-time device diagnostics and alerts
Enhanced security through easy, remote firmware updates
Consistent device settings through remote configurations
Remote problem resolution via accessible device logs
Timely supplies replenishment with consumables monitoring
Accurate billing using remote meter reads
Easy deployment of additional embedded solutions and services, with no on-premise software required
Remote provisioning and support
For small or medium sized businesses, the challenges of maintaining print infrastructure are considerable. The diversity of IT environments, unique needs and possible far-ranging locations can add complexity and cost.
Cloud Fleet Management is a cloud-based device management and configuration solution that works for both customers and service providers. It enables improved configuration, support and uptime with the convenience of remote secure access.
Effortless, automated security
Just like your mobile phone or your laptop today's printers and MFPs benefit from firmware and security updates. Manually performing such updates can be time-consuming and expensive.
With our Cloud Fleet Management, there's no need to touch any machine. We can leverage our remote fleet management portal to easily update your printer's firmware to the latest releases. We can also apply security policies unique to your business, as well as specific files and settings to every device in a fleet, all without being on location.
Remote provisioning and support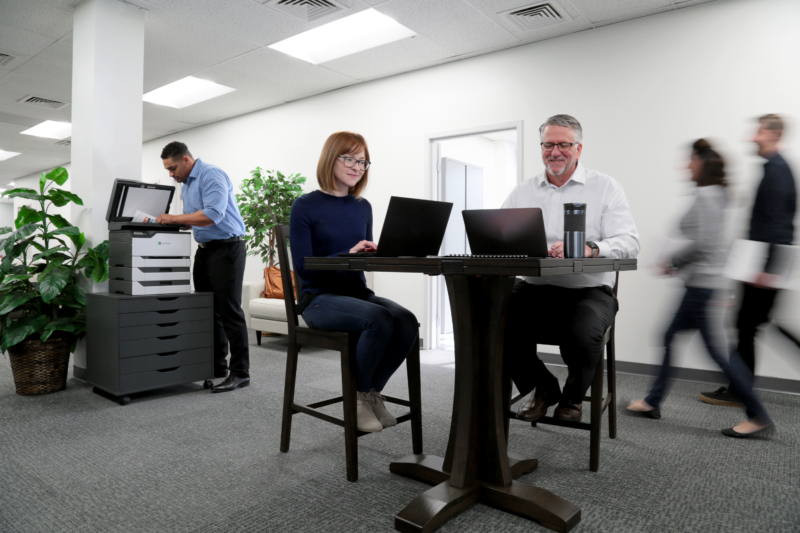 Small and medium-size businesses often have constrained IT resources. Our Cloud Fleet Management portal allows you/your IT Team manage device settings, security policies, firmware updates and workflow deployments of devices in remote locations or on networks that aren't easy to access—like those in a home office or satellite locations. And our new Cloud Bridge technology enables print devices to connect to our cloud infrastructure without the need for additional hardware and software. What this means to you is less downtime, disruptions, delays and frustrations compared to traditional methods of support.
Communicate and understand
Our Cloud Fleet Management eliminates the guesswork and keeps everyone in the know, we can provide you with messages on the device touchscreen that notify you about service actions and device status, ultimately reducing repeat support calls for the same issue.
We can also provide you detailed reporting that goes beyond basic page counts to help you optimise your fleet. The reports compile information about usage patterns, toner consumption and more to provide a complete picture of all devices and how they're performing.
Start slow, designed to grow
Onsite fleet management infrastructure can be costly and time-consuming to deploy, and a hassle to service and reconfigure. With our Cloud Fleet Management, initial deployment is fast and easy, whether you have only a couple of devices in one place or a larger fleet distributed across locations.
Adding new devices and users is equally direct and simple. As your business grows by fleet size, volume, or locations, our Cloud Fleet Management scales quickly to meet changing needs.